Pakistani Entrepreneur Explores Textile Innovations in Shanghai Exhibition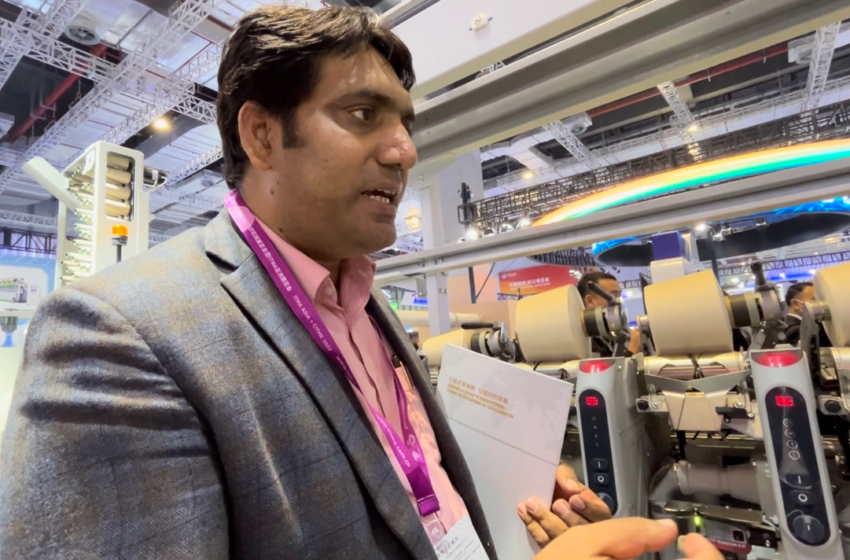 Waseem Bari, a Pakistani businessman deeply involved in the textile industry, is actively exploring opportunities at the ongoing ITMA Asia + China International Textile Machinery Exhibition (CITME) in Shanghai. Recognizing the significance of the textile sector for Pakistan's economy, Waseem is leveraging the event to gain insights into the latest trends and innovations in textile machinery.
The exhibition, renowned as Asia's leading textile machinery showcase, features over 1,500 textile machinery manufacturing enterprises from 23 countries and regions. With a history of 10-20 years collaborating with over 10 Chinese manufacturers, Waseem is keen to capitalize on the expertise in textile machinery that China offers. This marks his fourth visit to ITMA Asia + CITME.
During this visit, Waseem has observed new additions to the exhibition, such as the promotion of low carbon energy saving, the integration of artificial intelligence, enhanced quality control measures, improved production efficiency, and reduced labor input. These developments align with the evolving trends in the industry, emphasizing sustainability and technological advancement.
In order to maintain the leading position of the textile industry in Pakistan's export contribution, local textile enterprises are striving to meet global standards in terms of efficiency, productivity, and sustainability. Waseem stressed the importance of continuous innovation and investment in modern machinery to enhance the competitiveness of Pakistan's textile industry.
Highlighting the support from Chinese textile machinery companies, Waseem noted that they have been providing cutting-edge technologies, equipment, and technical support to Pakistani manufacturers. Training instruction programs in Pakistan have played a vital role in educating local manufacturers about the latest advancements in machinery.
The Pakistani government is actively facilitating Pak-China collaboration in the textile machinery sector by providing incentives and creating a conducive business environment for Chinese manufacturers. Special economic zones and industrial parks have been established to attract foreign investment and promote technology transfer.
Waseem expressed optimism that, by embracing the technologies and sustainable practices showcased at the exhibition, Pakistani textile manufacturers can enhance their competitiveness on the global stage. He extended a welcome to more Chinese textile machinery manufacturers to invest in Pakistan and engage in joint research and development projects, fostering collaboration to address the specific needs of Pakistan's textile industry.