Accelerated Progress in Gwadar Smart Port City Master Plan Unveils a Modern Transformation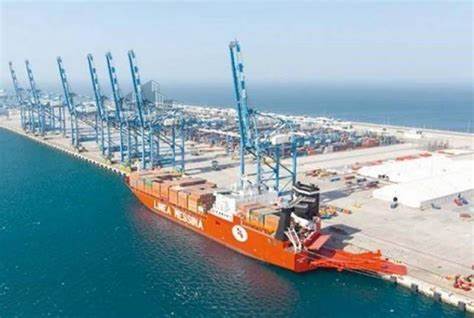 The Gwadar Smart Port City Master Plan (2019-2025) is gaining momentum with an array of high-quality development activities underway in 13 areas, signaling a transformative shift from an old fishing town to a modern city. Led by Chinese experts from the Longping South Asia Seed Research and Development Center, in collaboration with local farmers on the outskirts of Lahore, Pakistan, the joint effort is focused on cultivating superior hybrid rice varieties to address regional food security concerns.
The comprehensive master plan encompasses various key activities, including the advancement of the central business district, rehabilitation of old towns, road remodeling, park establishment, promotion of green growth, design of ecological corridors, mapping of tourism spots, digitalization, and the development of a skill-based economy. The plan aims to establish a foundation for social and civic amenities, open new business avenues, and provide state-of-the-art health and educational facilities.
Prepared by the China Communications Construction Company in conjunction with Pakistan's Minister of Planning, Development & Reform and Gwadar Development Authority, the 75-page master plan document outlines the collaborative efforts to enhance water supply projects, sewage water treatment, and the completion of Gwadar Indus Hospital, ensuring quality healthcare for the local population.
In the initial phase, the digitization of Gwadar Port has been accomplished with the operationalization of a state-of-the-art fiber optic cable network, enabling paperless custom procedures and transforming Gwadar into a vibrant hub for regional and international trade.
The Balochistan government's approval of a 'central business district' and tax-free zone status for Gwadar district aims to boost economic activities, complemented by a newly constructed 280km road network.
The green initiative in Gwadar involves multiple projects such as Pak-China Friendship Green Park, GDA Central Park, and various planting drives along city arteries, housing societies, and educational institutions.
Furthermore, the master plan incorporates strategic projects like the breakwater at Jebel-e-Nuh for the expansion of Port Gwadar, the operational Pak-China Technical and Vocational Institute, and the Gwadar Safe City Project.
With an emphasis on tourism, plans for a "Ferry Service," "Festival Tourism," and "Cultural Tourism" are in the pipeline, complemented by the establishment of ecotourism resorts along the coastal areas of Balochistan.
The Gwadar Old City Master Plan is progressing rapidly, focusing on the conservation of historical places, rehabilitation of old markets, revamping of drainage and sewerage systems, and providing skill education for the local boat-making community. Overall, these developments underscore the comprehensive and dynamic transformation unfolding in Gwadar.