Sino-Pak Workshop Addresses Livestock Disease Control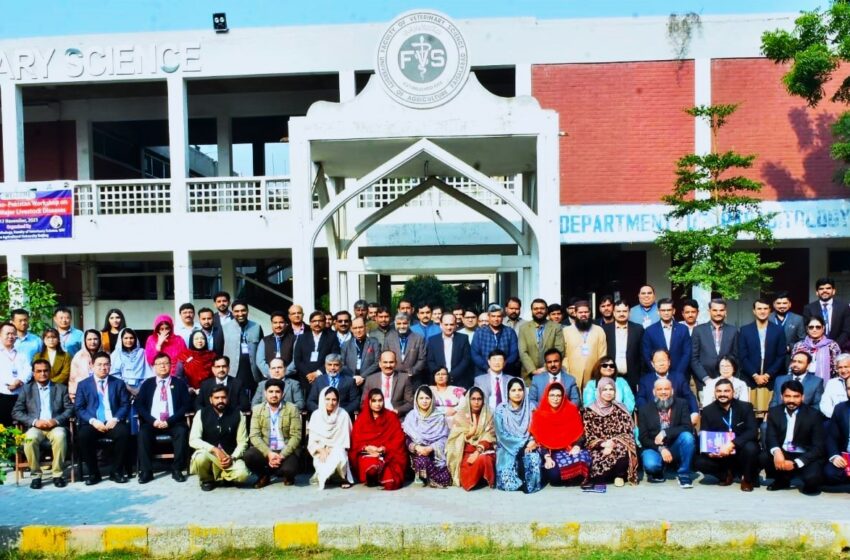 In an effort to implement the commitment made during the Third Belt and Road Forum for International Cooperation, a "One Day Sino-Pakistan Workshop on Control of Major Livestock Diseases" was organized jointly by the Department of Pathology at the Faculty of Veterinary Science, University of Faisalabad, and China Agriculture University in Beijing. The workshop, held in Faisalabad, Punjab, provided a platform for Pakistani and Chinese experts to share insights and strategies for the control of major animal diseases in Pakistan.
Chaired by Professor Dr. Farzana Rizvi, the inaugural session emphasized the significance of collaborative initiatives in addressing challenges within the livestock industry. The workshop aimed to foster cooperation in critical areas such as crop cultivation, animal and plant disease prevention, agricultural mechanization, technology exchange, and trade in agricultural products, as agreed upon during the recent Belt and Road Forum.
Professor Dr. Cheng He from China Agriculture University shared expertise on preventive veterinary medicine and innovative measures for controlling major animal diseases. Drawing on experiences in zoonotic infection and human health, Dr. He highlighted the ongoing collaboration between China and Pakistan in the field of animal sciences.
During the workshop, Chinese experts, totaling ten members, exchanged experiences and insights with their Pakistani counterparts, shedding light on key areas for collaboration in the livestock sector. Dr. Sajjad Hussain, Director of General Research at the Livestock Department Punjab, outlined the prevalence of the Congo virus in animals and detailed the government of Punjab's initiatives to address this issue, further emphasizing the importance of Sino-Pak cooperation in the livestock industry.