Khunjerab Port to play bigger role as CPEC further develops: Economist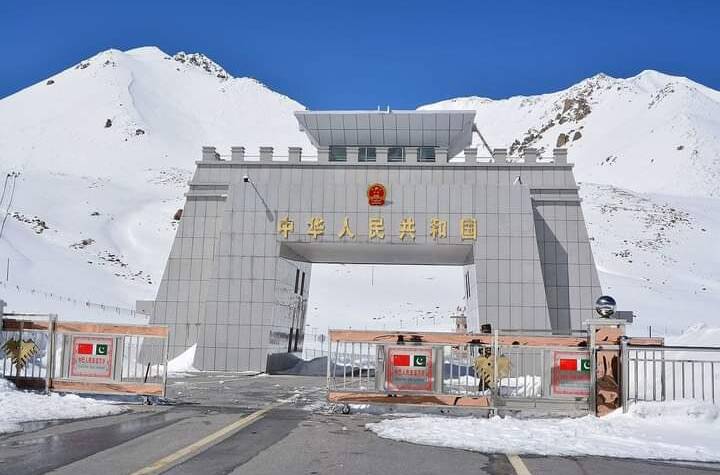 BEIJING, Feb 8: Khunjerab Port on the China-Pakistan border will play a bigger role in the future as China-Pakistan Economic Corridor (CPEC) further advances and it is expected to play an exemplary role for the entire Belt and Road construction, said Counsellor of the State Council and economist Justin Lin Yifu.
Lin, who is also a member of the Standing Committee of the Chinese People's Political Consultative Conference (CPPCC) National Committee, made the remarks to the Global Times when he paid a visit to the Khunjerab Port on Tuesday.
Located at about 5,100 meters above sea level in the Taxkorgan Tajik Autonomous County in Northwest China's Xinjiang Uygur Autonomous Region, Khunjerab Port is the highest port in the world and the only land port linking China and Pakistan.
Lin said that it was the first time that he visited the port and he is more confident toward its future development after learning about the current situation of the port from local officials.
"Khunjerab Port has a good momentum of development in all aspects, including infrastructure, and with the development of China's economy and the further construction of the CPEC, the port can play an increasingly important role," he said.
Because of cold weather and lack of oxygen in the high altitude, Khunjerab Port generally opens from April 1 to November 30 every year, and remains closed from December 1 to March 31 of the following year. But to ensure the smooth customs clearance of Pakistan's urgently needed and other supplies, the port has been temporarily opened twice in 2023. Though with difficulties including extremely cold weather, heavy snow and lack of oxygen, the local customs have worked around the clock to ensure the transportation of cargo.
The current temporary opening will last 12 days between January 30 and February 10. The first port opening was between January 19 and 20.
Trucks loaded with materials such as groceries, auto parts, polyester cloth and clothing drove away from the port to Sost Dry Port in Pakistan's Gilgit-Baltistan region.
The two temporary openings has facilitated 128 cross-border personnel visits, 328 transportation vehicles passes, and more than 6,000 tons of goods exported, the Global Times learned from the foreign affairs office of Kashgar prefecture.