Conclusion of Pak-China Joint Naval Exercise SEA Guardian-2023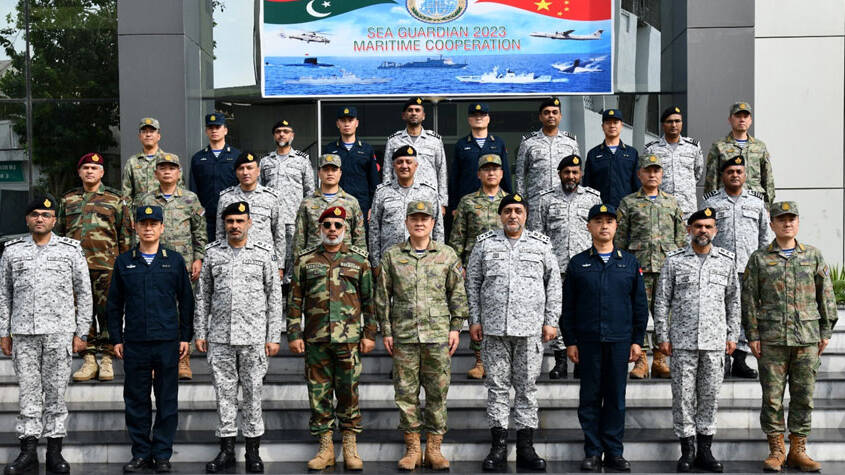 The Pakistan Navy and the People's Liberation Army (Navy) of China marked the conclusion of the bilateral exercise, Sea Guardian-2023, with a closing ceremony held at the Pakistan Navy Dockyard in Karachi.
Taking place in Karachi and the North Arabian Sea, the exercise involved the participation of six units from the Chinese Navy, comprising a Destroyer, Frigates, Submarine, Oil tanker, and Rescue ship, along with a detachment of marines.
The primary objective of Sea Guardian-2023 was to strengthen maritime cooperation and defense relations between Pakistan and China through the exchange of mutual maritime experiences between the two naval forces. The exercise aimed to foster collaboration and enhance the capabilities of both navies in the maritime domain.