Ahsan Iqbal Highlights CPEC's Transformative Impact on Pakistan's Socio-Economic Landscape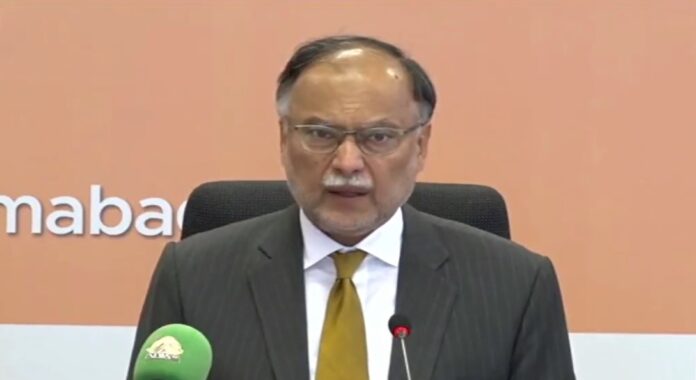 Former Minister for Planning and Special Initiative, Ahsan Iqbal, commends the revolutionary effects of the China-Pakistan Economic Corridor (CPEC), a pivotal component of China's Belt and Road Initiative.
Initiated in 2013, CPEC has played a vital role in mitigating Pakistan's energy crisis, attracting over $25 billion in investment, modernizing infrastructure, and generating 8,000 megawatts of new power. Ahsan Iqbal underscores the inclusive nature of CPEC, with nine special economic zones benefiting various regions and fostering connectivity.
Ahsan Iqbal emphasizes the positive impact of CPEC on Pakistan's energy situation, leading to improved agricultural and industrial outputs, reduced unemployment, and poverty alleviation. He highlights the inclusive nature of CPEC, stating that all regions in Pakistan are participating and benefiting from the project. With nine special economic zones identified, Ahsan Iqbal envisions collaboration between Pakistan and China to establish industries, create jobs, and enhance export capabilities.
Terming CPEC a game changer, Ahsan Iqbal envisions regional cooperation and economic prosperity for South Asia, China, Central Asia, and the Middle East through enhanced connectivity. To sustain progress, he emphasizes the need for a peaceful environment, policy continuity, and efforts to attract foreign investment. Addressing concerns about the debt burden, Ahsan Iqbal notes that CPEC investments were largely at concessional rates, contributing to Pakistan's economic stability.
Looking to the future, Ahsan Iqbal stresses the importance of peace, stability, and policy continuity in Pakistan. He discusses the government's ambitious program, including the Special Investment Facilitation Council (SIFC), aimed at attracting foreign direct investment and restoring confidence in the business community. While acknowledging challenges, Ahsan Iqbal affirms that CPEC and initiatives like the Belt and Road Initiative have the potential to eliminate poverty, unemployment, and foster shared prosperity through regional cooperation and people-to-people contact.