China tops Pakistan's import list in August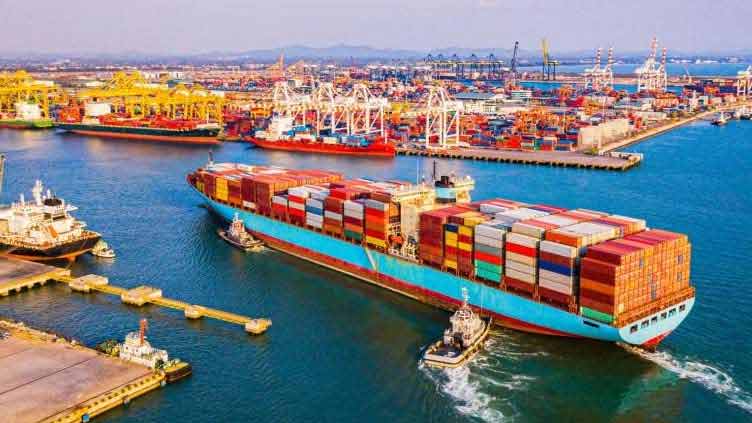 September 15, 2023 : Among Pakistan's top trading partners, China remained the top source of imports for Pakistan during August FY24, followed by U. A. E. Dubai, Qatar, and Kuwait.
According to the data released by the State Bank of Pakistan, the total imports from China during the period under review were down by 28.17% YoY to $898.72 million, as compared to $1.25 billion recorded in the corresponding period of last year.
This was followed by U. A. E. Dubai, as Pakistan imported goods worth $495.45m from the Emirates as compared to the imports of $620.78m recorded during the same month of the previous year, depicting a decline of 20.19% YoY.
Qatar was the third on the list as Pakistan imported products worth $277.86m from the country. This figure was down by 34.06% from the imports of $421.4m in the same period last year.
Kuwait was the fourth in line as imports came from the region during the aforementioned period were $234.01m, depicting a decrease of 6.72% YoY.
Among other countries, Pakistan's imports from the Indonesia stood at $225.37m, marking a drop of 26.58% YoY, while imports from Singapore decreased by 37.95% YoY to $196.99m.
Meanwhile, the imports from U. S. A. stood at $176.5m, up by 16.07% YoY.
In the month of August alone, the total imports from China dropped by 6.67% MoM. On the other hand, imports from U. A. E. Dubai increased by 52.66% MoM.
Moreover, imports from Qatar and Kuwait also surged by 50.11% MoM and 4.42x MoM respectively.
Meanwhile, cumulatively, in the first two months of FY24, China remained the top source of imports, recording $1.86bn as compared to 2.38bn inJuly-August FY23.
Whereas, total imports from U.A.E Dubai in 2MFY24 stood at 820m, registering a decline of 41.6%.