China-India relations can't be an unregulated feast of cherry-picking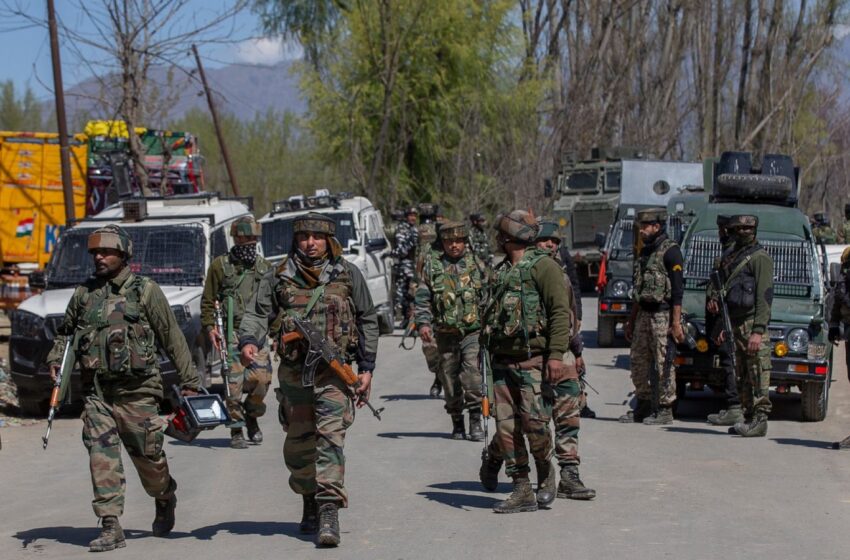 that the 12th round of the India-China Corps Commander Level Meeting was constructive and further enhanced mutual understanding. At the same time, New Delhi stated that it is deploying a fleet to the South China Sea and the western Pacific, claiming that it seeks to "enhance cooperation with friendly countries" and continuing to frame itself as the linchpin of the U.S.' so-called Indo-Pacific Strategy. The U.S., UK, Germany, France and Australia are all expanding their presence in the region.
It is understandable that Asian countries are reluctant to choose between China and America. Gaining economic benefit from China while maintaining security guarantees provided by the U.S. seem to be the popular strategy to follow. If this brings about peace and prosperity for everyone, it'd be a suitable path to walk on. But a truly productive relationship is never an unregulated cherry-picking where one could get what they want and then callously challenge other people's red line.
Some strategists in New Delhi erroneously believe that China is seeking an encroaching military containment of India through its investments and partnerships throughout South and South East Asia. They assume that projects such as the Belt and Road Initiative and China's involvement in Pakistan are inherently hostile to the national sovereignty and territorial integrity of India.
As a direct consequence, India's foreign policy consensus has swung toward attempting to bolster ties with the West and its partners to counter China as part of the so-called Indo-Pacific Strategy advocated by the United States. New Delhi is inclined to embrace Washington while whipping up opportunistic anti-China sentiment motivated by geopolitical and protectionist overtures.
U.S. Secretary of State Antony Blinken meets Indian Prime Minister Narendra Modi at his residence in New Delhi, India, July 28, 2021. /Getty
This problematic cycle of retaliations illustrates that problems in the China-India relationship are not so much fueled by outright "rivalry" as opposed to a series of misunderstandings that have exacerbated distrust. The border issue and conflicting territorial claims are the biggest flashpoints that have aroused such suspicion, both contemporarily and historically. India accuses China of occupying its territory, whereas China sees it as an inseparable part of the Chinese territory. Yet, it is actually a lingering problem from British Colonial rule in India and their imposed "MacMahon" line. The British Empire's legacy is as much responsible for China-India tensions as it is India-Pakistan.
However, if New Delhi continues its open courting of the West and positioning itself as a part of an anti-China containment effort, it is only prolonging this vicious circle and making the dialogue of engagement less effective. India has in recent weeks also sought to weaponize sovereignty issues against China on the matter of Tibet and continues to de-facto assume its whole national security and geopolitical space hinges on antagonism against China. This is poor decision-making which only serves to heighten the militarization of the relationship and subsequently undercuts the space for cooperation.
As a developing country at a much earlier stage than China, India's prosperity still hinges deeply on ties with China. Pakistan demonstrates what New Delhi is missing out on with its exports to China growing 34 percent year on year and a Global Times estimate suggesting that they will overtake India's exports to China within this decade.
Indian Prime Minister Narendra Modi has relentlessly pursued a "Made in India" strategy, seeking investment-led export growth, but how can he achieve this if he is so determined to antagonize the world's largest market, which sits on his doorstep? It may showcase nationalism to sail a few ships in the South China Sea and be warm with the West, but in practice, this does little to help India where it matters. India needs development, not war.
It is decision-making time. As the BBC's recent article "India economy: Seven years of Modi in seven charts" shows, the current path is not making New Delhi more prosperous. New Delhi should be mature in its actions and think about China with a benefit in sight and the totality of the bilateral relationship at the back of its mind.
News source: CGTN