Pakistani NGO Embraces Chinese Wisdom for Societal Upliftment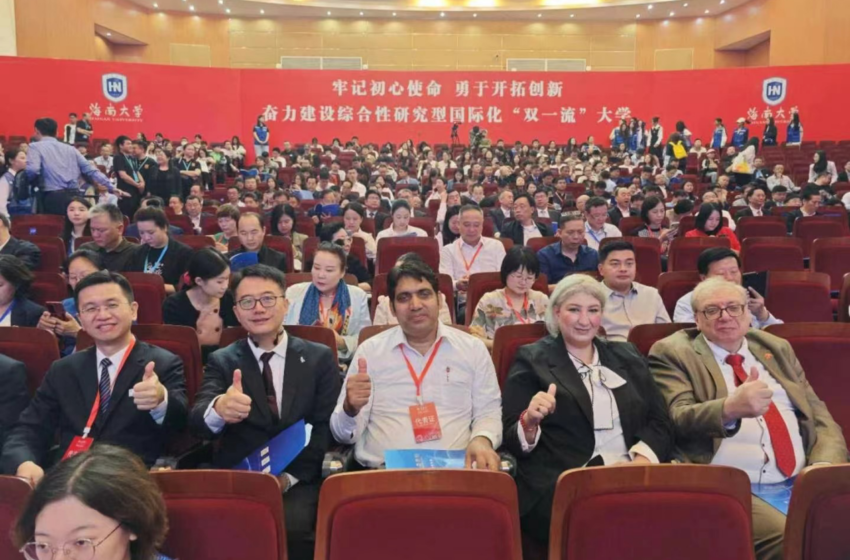 Pakistan is forging stronger ties with China in the realm of public welfare. Waseem Bari, the founder of Growth Plus Welfare Organization (GPWO) in Dadu, Sindh, emphasized the collaborative effort during a session at the inaugural Asia Philanthropy Forum in Hainan on November 16.
Attended by approximately 400 official representatives and observers from social organizations across Asia and international bodies, the forum aimed to discuss and exchange views on creating a more open, influential charity ecology. Waseem Bari, representing Pakistan, expressed admiration for China's rapid development in social welfare, poverty alleviation, and healthcare.
Recognizing China's achievements in these areas, Bari highlighted that Pakistan is actively seeking to learn and implement Chinese strategies in its own context. GPWO has joined forces with the Beijing One Heart Sphere Charity Foundation and the China-Pakistan Youth Exchange Community to apply lessons from China's success to philanthropic initiatives in Pakistan.
In 2022, when floods devastated Sindh province, particularly Dadu district, Waseem Bari took the lead in organizing relief efforts as the head of China-Pakistan Youth Exchange Community. The initiative provided safe accommodation, meals, and continued food distribution even after flood victims returned home. Notably, the organization installed three water plants, benefitting over 12,000 people with access to clean water facilities.
Looking ahead, Waseem Bari plans to collaborate further with Chinese volunteer teams to install additional water plants and establish schools, clinics, and women training centers in Dadu. Inspired by China's rural development, the next steps involve discussions on providing Chinese hybrid seeds, fertilizer distribution, and introducing modern agricultural methods and tools in Pakistan.