Pakistan to deepen Agricultural cooperation with Anhui, China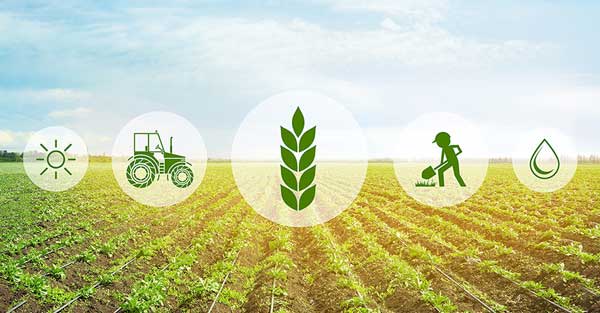 HEFEI, Sep 21  – On September 20, Anhui-Pakistan International Agricultural Cooperation and Development Forum was held in Hefei, China, which attracted nearly 50 Pakistani government officials, agricultural entrepreneurs and experts and 70 Chinese enterprises in agricultural business. 
"Anhui is a major agricultural province of China, with rich agricultural resources and solid industrial foundation. At present, the province is making efforts to improve the quality and value of agricultural products and efficiency of food processing," addressed Zhang Shuguang, vice governor of Anhui Provincial People's Government. He expressed his expectation to strengthen exchanges between Anhui and Pakistan, especially in economic and trade aspects. "I hope that there will be more personnel exchange and two-way investment in agriculture."
Five Pakistani agricultural experts delivered keynote speeches to present the country's international agricultural cooperation, and four Anhui agricultural entrepreneurs gave speeches on the topic of strengthening agricultural exchanges and cooperation with Pakistan.
In recent years, Anhui province has already developed a lot of agricultural cooperation with Pakistan. The Rice Institute of Anhui Academy of Agricultural Sciences and Pakistani enterprises jointly bred new varieties of stress-resistant rice and introduced 41 new hybrid rice varieties to Punjab province for high-yield test and demonstration. Three varieties with good performance in planting, yield and disease resistance were selected for promotion in Pakistan. Multiple training courses for agricultural talents were also held in the province, training a total of 119 Pakistani agricultural researchers, which deepened academic exchanges with Pakistan.
The participants of both countries communicated and built connections with each other after the speeches according to their cooperation intentions. At the event, the Rice Institute of Anhui Academy of Agricultural Sciences and Pakistan's Ayub Agricultural Research Institute signed agreements to launch four representative projects, including international cooperation in the cultivation, demonstration and promotion of the water-saving and drought-resistant rice varieties.
Hussain Haider, Pakistan's Consul General in Shanghai, Muhammad Suleman Chawla, acting president of the Federation of Pakistan Chambers of Commerce and Industry (FPCCI) and Dr Abid Mahmood Chief Executive of Punjab Agricultural Research Board(PARB) also attended the forum and addressed speeches.