CPEC wind power projects transform Pakistan's energy landscape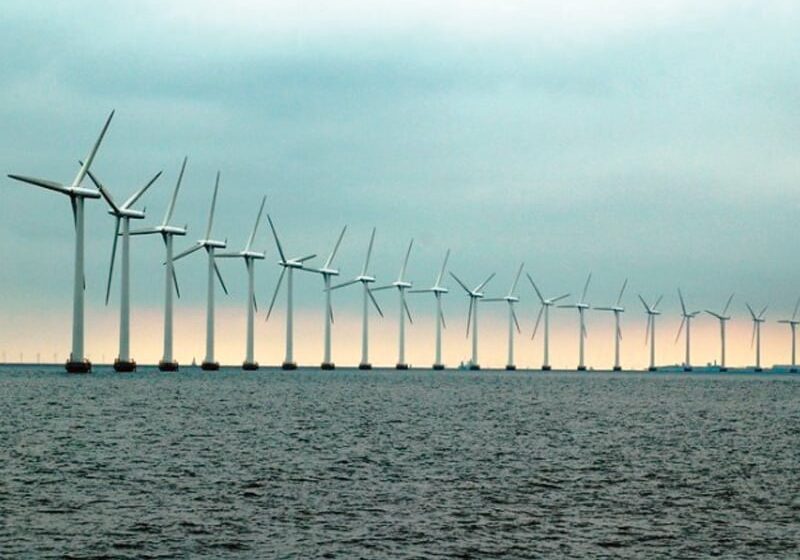 CPEC wind power projects are going to transform Pakistan's energy landscape, according to a report published by China Economic Net (CEN) on Wednesday.
On the vast desert of Jhimpir, Sindh, hundreds of wind turbines are running day and night, providing stable and green power to the national grid. Peerzada Zain ul Abideen, O&M manager of PowerChina HDEC Engineering Company Limited Pakistan proudly told CEN that the 12 projects in Jhimpir of his company have generated 1888.29 GWh of electricity so far.
"Locals also find learning and working opportunities here. Most of the engineers, managers, and workers are from nearby areas", he said, adding, "I myself have also been offered a job that my family and friends are proud of and a good salary".
Peerzada Zain ul Abideen, recipient of the award in 2022 for outstanding Pakistani staff in CPEC projects, coordinated with the project management teams during the engineering and execution of 12 wind power projects.
As renewable energy including wind is getting higher on the Pakistani government's agenda, Chinese power companies have become a significant part of Pakistan's endeavor to realize its wind potential and transform its energy structure.
Hundreds of miles away in Gharo, Sindh, Muhammad Saleem Munshi, Chief Financial Officer of Hydrochina Dawood Power (Pvt) Limited and recipient of the 2022 award for outstanding Pakistani staff in CPEC projects, is pleased to see that due to the 49.5 MW Dawood Wind Power Project, a closed school in a nearby village with about 600 families living in it can reopen and provide education to children.
"We were surprised to find that the deserted school was used as a poultry storage house. To convince villagers that we could reconstruct and renovate the school, that our project can change their lives, we hired over 30 villagers as security guards for our project". He told CEN reporter that the wind speed in the area is up to 7 meters per second. If properly developed, it can meet 5%-10% of the nation's power demand.
"The demand is there, and more fund is being attracted to the wind power sector", he said. With the increasing renewable energy mix mandate by the government and improvements in wind energy technology, this emerging sector is pooling not only investment, but also talents. Muhammad Waqas, Director Finance of the UEP 100MW wind farm in Jhimpir and also recipient the 2022 award for outstanding Pakistani staff in CPEC projects, says the most worthwhile thing he ever did was to choose wind power as his career while he also holds certificates in computer programming, teaching, and accountant.
"I can learn state-of-the-art technologies of one of the most promising sectors. Chinese brothers are transferring the advanced mechanism to Pakistan", he said, adding, "Before the pandemic, I went to China every year to learn about power-related technologies and business know-how". He said, relying on wind power alone, Pakistan can produce twice the amount of electricity needed in the country. With the passage of time, the project development, construction and operations cost are reducing, which will ultimately reduce power tariff, which is connected with high economic activities.