CPEC to further boost Pakistan's automobile industry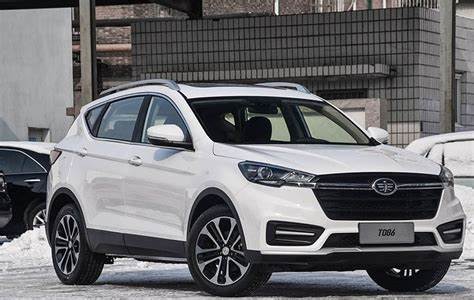 With the improvement of people's living standards in Pakistan, domestic demand for automobiles is increasing rapidly year by year. The development of CPEC transportation programs has also brought many opportunities for Pakistani automobile manufacturing and related industries.
In a recent interview with Gwadar Pro, Suhail Nasir, editor of Mobile World said that the auto industry has progressed very well since CPEC progressed in 2014. "Some models of vehicles which used to have low demand here got popular due to CPEC's motorway projects. As CPEC is running smoothly in Pakistan, many projects have a high demand for local trucks. Related companies have developed fast and gained a very good share in the market. Apart from this, Chinese trucks like FAW and Dongfeng, etc. are also in high demand in Pakistan due to CPEC."
When CPEC motorway programs are completed, industrial zones are also established along with them. More Chinese companies will set up assembly plants there, related upstream and downstream industries will also flourish. Suhail Nasir gave us an example of Servis Tyres, a tyre company who has set up a factory in Karachi cooperating with a Chinese company. "Their monthly production has reached a good number and their tyres are in high demand both in the country and aboard. This is just one example of a Chinese company that has started local production here in the tyre segment. More Chinese companies will also come here."
Although Pakistan witnessed a significant increase in both production and sales of passenger cars this year, one factor that incurs significant costs and limits local automobile production is its reliance on imported auto parts. "The collaboration with the Chinese companies is mainly in assembling. Collaboration in parts manufacturing is very little and there is a need for Chinese companies or other global players to come and set up plants in Pakistan." Abdur Razzaq Gauhar, chairman of Pakistan Association of Automotive Parts & Accessories Manufacturers (PAPPAM) suggested.
"All the cars in Pakistan are called CKD (complete knockdown) because all the cars are imported to Pakistan in the form of parts and they are joined together in Pakistan," said Asif Ahmed, general manager of MG Pakistan owned by Shanghai Automotive Industry Corporation. "We are going to do high technology localization. Pakistan can not develop until its spare part manufacturing companies are a part of the global supply chain. Why don't we import those parts as well as the technologies and machines that manufacture them? We will not only make parts here, but we will also try to export them."
Abdur Razzaq also stressed the importance of talent cultivation. "There are agreements between Pakistan and China regarding engineers' vocational training. A CPEC Excellence Secretariat was also created which has been inactive for four to five years. It should be activated. Such programs are available but one needs to activate them to get the benefit from them." He added.