CPEC generating employment, despite ongoing pandemic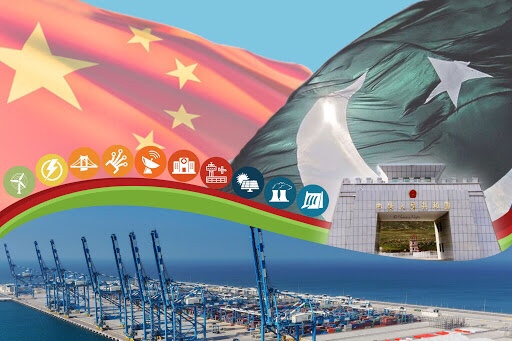 In another shining example of the unflinching 70-year-Pak-China relations, CPEC has never dismissed, laid-off and shrunk employability to any Pakistani employee since its genesis to date. Contrary to others, CPEC also stands tall, untainted with practices of forced termination to employees. Even during over one year's Covid-19 economic contractions when big companies got compelled to axe jobs, CPEC did not relieve Pakistani employees from their employment.
CPEC projects offered a variety of jobs to the Pakistani labour force. As per contractual periods, many completed their job terms. After their service periods came to end, they left but with professional advantage. Having worked with Chinese experts and technicians, their job experiences helped them to get familiar with modern skilled specifications. Their new professional competitiveness facilitated them to secure more lucrative jobs in Pakistan and even foreign job markets.
CPEC began in 2015. It created more than direct 75000 jobs of various categories from high-skilled and medium-skilled to blue-collar workers. Generating thousands of indirect jobs from allied industries is another windfall. It is an iconic feature of Pak-China affinity spanning over seven decades that CPEC's employability status never takes a hit despite countless untowardness. This phenomenon, in the current history, is unique and unseen globally.
In the course of CPEC phase I and ongoing phase II, all Pakistanis who have been awarded jobs are enjoying 100 percent job security throughout 2015 to 2021 with peace of mind. During the period of contract, no Pakistani employee has ever witnessed forced termination. They say goodbye to their jobs with grace after their contractual period expires.
As CPEC's job security momentum has achieved milestone resilience, its future job landscape for Pakistani employees is completely stable and steady.
The CPEC employment bonanza might be one of the biggest marvels of the Pak-China friendship. In a scenario when Covid-19 had compelled at least every private sector to render many people jobless due to financial losses and economic downswing, thousands of people working on CPEC projects remained unhurt. They have been continuing their job status up and running without any future threats and risks.
According to the data recently released by the Chinese Embassy in Pakistan, CPEC created 75000 jobs. With no workforce withdrawal, a total of 46 CPEC projects are under construction or have been completed, and the corridor has brought 25.4 billion US dollars in foreign direct investment to Pakistan.
Beyond this, experts believe that CPEC has also created more than 200,000 indirect jobs for the Pakistani people, with its per capita income increased by 23 percent. More than 100 small and medium-sized enterprises have participated in the construction of CPEC, providing hundreds of thousands of jobs. CPEC is expected to create 2.3 million jobs between 2015 and 2030.
Chinese Ambassador Nong Rong, speaking at an online awarding ceremony for outstanding Pakistani staff of CPEC projects in December 2020 had clearly said that there was no stop of the construction, no job cut, and no withdrawal of workforce of the CPEC projects.
The unemployment rate increased by 34.1 percent in Pakistan, said a study conducted by the Mahbub ul Haq Research Centre at LUMS titled COVID-19 Pandemic's Economic Burden in Pakistan, which took data from the Pakistan Bureau of Statistics' Special Survey for Evaluating the Socio-Economic Impact of COVID-19. The Ministry of Planning has also estimated that 12.3 million to 18.5 million people in the country could lose their jobs.
A recent survey by Gallup Pakistan reveals that more than seventeen million people could become unemployed in the future amid the COVID-19 crisis. Economist Hiraj Malhi said that though CPEC did not inflict job-cuts on Pakistani workforce but its global critics took a massive hit. Employment layoff took a heavy toll on the job markets of developed countries, he added.
"In United States, the unemployment rate remained 6.0 percent, the Bureau of Labour Statistics (BLS) said in its monthly report, released April 2, 2021. Unemployment Rate in European Union decreased to 7.30 percent in March from 7.40 percent in February of 2021. Meanwhile in the UK, the unemployment rate was 4.8 percent, according to the Office for National Statistics (ONS)," he added