Chinese Envoy meets Minister Ahsan Iqbal, discusses CPEC-related Projects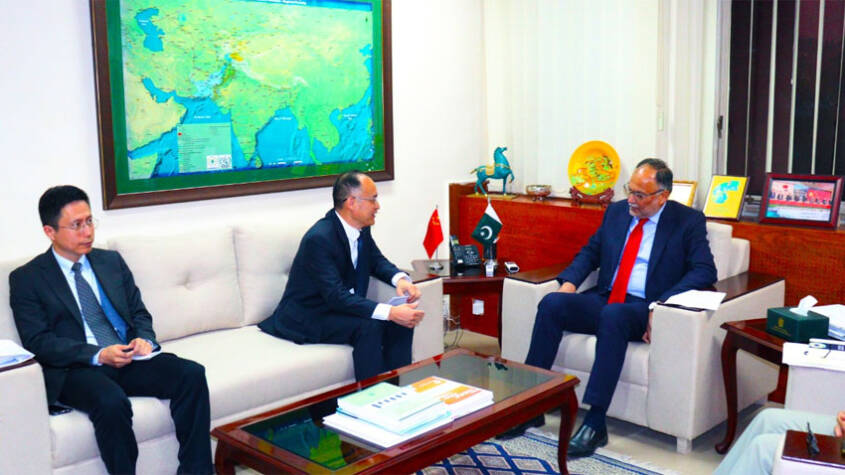 Chinese Ambassador Nong Rong called on Planning Ahsan Iqbal in Islamabad on Wednesday.
They exchanged views on China-Pakistan Economic Corridor projects.
Speaking on the occasion, Ahsan Iqbal thanked Chinese President Xi Jinping for his commitment to fully support Pakistan. He said the CPEC is the top priority of the government and ML-1 railway project is the flagship initiative of the corridor. He emphasized on the early nomination of companies by China for the ML-1 project.
The Minister said construction of tourism infrastructure at Gwadar Port is government's priority. He said work on transmission line to supply electricity to the people of Gwadar is continuing vigorously.
Ahsan Iqbal welcomed Beijing's offer to increase Pakistan's exports to China.
The two sides agreed to promote business-to-business cooperation between China and Pakistan.