Pakistan Reiterates Commitment to Global Security and Ensures Safety of Chinese Citizens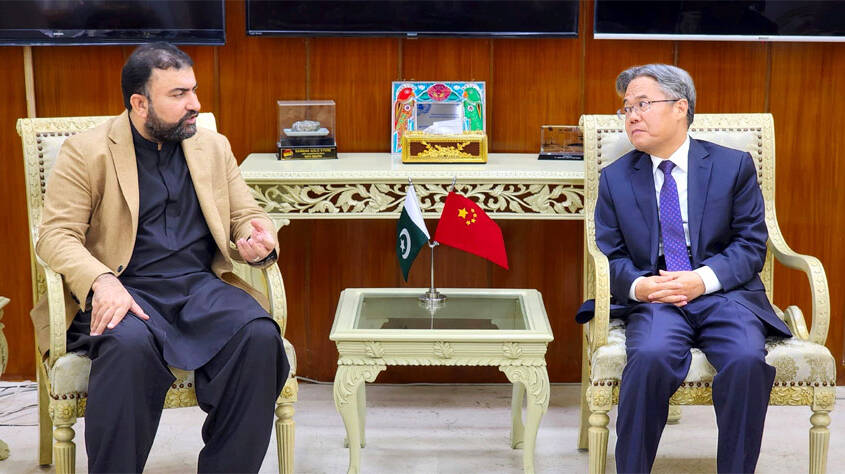 In a meeting between Pakistan's Interior Minister, Sarfraz Ahmed Bugti, and Chinese Ambassador to Pakistan, Jiang Zaidong, Pakistan has reaffirmed its dedication to international cooperation for enhancing global security.
The discussions encompassed various mutual interests, with a particular focus on bolstering security cooperation. Bugti underscored the enduring friendship between Pakistan and China, emphasizing the recent visit of Prime Minister Anwar-ul-Haq Kakar to China as a catalyst for increased collaboration, especially in the realm of security. He assured comprehensive measures to guarantee the safety of Chinese citizens in Pakistan, underscoring the nation's unwavering commitment to eradicating terrorism.
The Chinese Ambassador commended Pakistan's anti-terrorism efforts and expressed gratitude to Bugti for ensuring the security of Chinese citizens.