Pakistan approves Sinopharm and Sinovac for children over 12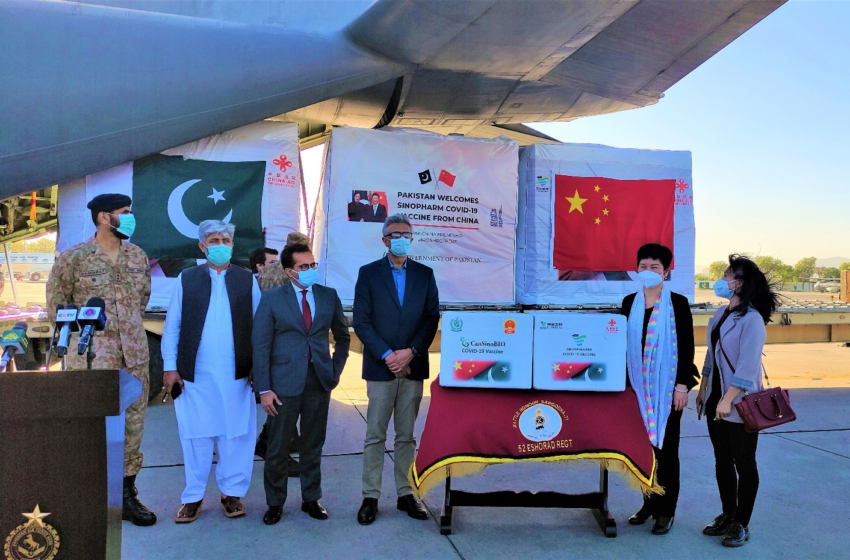 Pakistan's National Command and Operation Center has approved China's Sinopharm and Sinovac vaccines for administration to children above 12 year of age.
According to an official statement, NCOC Health Expert Committee made the decision and the Chinese vaccine would be administered to Pakistani children from November 15, 2021.
NCOC has already approved Pfizer-BioNTech Vaccine for Pakistani children above 12 year old. Pakistan has also received over 100,000 doses of Pfizer vaccine under Covax facility.
However, the inclusion of Chinese vaccines is good news for Pakistan as the country has more doses of Sinopharm and Sinovac than other corona vaccines available in the country.
Pakistan's vaccination campaign largely relies on Chinese vaccines and the country revived the first ever batch of Sinopharm vaccine in February 2021, as China donated half a million doses of Sinopharm vaccine to the country.
Sinopharm and AstraZeneca were the first two Covid-19 vaccines that were granted Emergency Use Authorization (EUA) by Drug Regulatory of Pakistan (DRAP0 in January 2021. Prime Minister Imran Khan received Sinopharm vaccine in March 2021.
In April 2021, DRAP approved China's Sinovac vaccine against the virus for energy use. The country has received a large number of Sinovac vaccines from China. Pakistan has also approved China's CanSino Biologics Inc's (CanSinoBIO) for emergency use; it is the vaccine, which was also tested in Pakistan during clinical trials.
As "back of Pakistan's inoculation drive", since February 2021, Pakistan has received 110 million doses of vaccines from China. Last month, China donated three million more doses of vaccines to Pakistan. In addition to receiving a donation, Pakistan also purchased a corona vaccine from China.
According to NCOC, Pakistan administered 1,239,916 doses of vaccines in the past 24 hours, bringing the total number of doses administered in the country to 116,131,086.