Life of Xi Jinping : The Most Powerful President in the World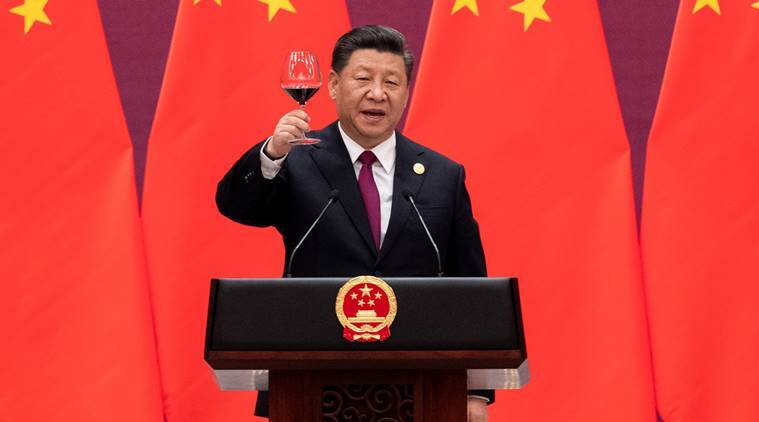 Special Report by The Daily CPEC
Xi Jinping, (born June 15, 1953, Fuping county, Shaanxi province, China), Chinese politician and government official who served as vice president of the People's Republic of China (2008–13), and president of China (2013– ).
Xi Jinping was the son of Xi Zhongxun, who once served as deputy prime minister of China and was an early comrade-in-arms of Mao Zedong. In 1974 Xi became an official party member, serving as a branch secretary, and the following year he began attending Beijing's Tsinghua University, where he studied chemical engineering. After graduating in 1979, he worked for three years as secretary to Geng Biao, who was then the vice premier and minister of national defense in the central Chinese government.
In 1982 Xi gave up that post, choosing instead to leave Beijing and work as a deputy secretary for the CCP in Hebei province. He was based there until 1985, when he was appointed a party committee member and a vice mayor of Xiamen (Amoy) in Fujian province. While living in Fujian, Xi married the well-known folksinger Peng Liyuan in 1987. He continued to work his way upward, and by 1995 he had ascended to the post of deputy provincial party secretary.
In 1999 Xi became acting governor of Fujian, and he became governor the following year. He held both the deputy secretarial and governing posts until 2002, when he was elevated yet again: that year marked his move to Zhejiang province, where he served as acting governor and, from 2003, party secretary. While there he focused on restructuring the province's industrial infrastructure in order to promote sustainable development.
With that promotion, Xi was put on a short list of likely successors to Hu Jintao, general secretary of the CCP since 2002 and president of the People's Republic since 2003. Xi's status became more assured when in March 2008 he was elected vice president of China. In that role he focused on conservation efforts and on improving international relations. In October 2010 Xi was named vice chairman of the powerful Central Military Commission (CMC), a post once held by Hu (who since 2004 had been chair of the commission) and generally considered a major stepping-stone to the presidency. In November 2012, during the CCP's 18th party congress, Xi was again elected to the standing committee of the Political Bureau (reduced to seven members), and he succeeded Hu as general secretary of the party. At that time Hu also relinquished the chair of the CMC to Xi. On March 14, 2013, he was elected president of China by the National People's Congress.
Among Xi's first initiatives was a nationwide anti-corruption campaign that soon saw the removal of thousands of high and low officials (both "tigers" and "flies"). Xi also emphasized the importance of the "rule of law," calling for adherence to the Chinese constitution and greater professionalization of the judiciary as a means of developing "socialism with Chinese characteristics."
The success of his anti-corruption campaign continued, with more than one million corrupt officials being punished by late 2017. In October 2016 the CCP bestowed upon him the title of "core leader," which previously had been given only to influential party figures Mao Zedong, Deng Xiaoping, and Jiang Zemin; the title immediately raised his stature. A year later the CCP voted to enshrine Xi's name and ideology, described as "thought" ("Xi Jinping Thought on Socialism with Chinese Characteristics in a New Era"), in the party's constitution, an honour previously awarded only to Mao. Xi's ideology was later enshrined in the country's constitution by an amendment passed by the National People's Congress (NPC) in March 2018.