CSAIL awarded at the 15th Annual CSR Awards 2023 by NFEH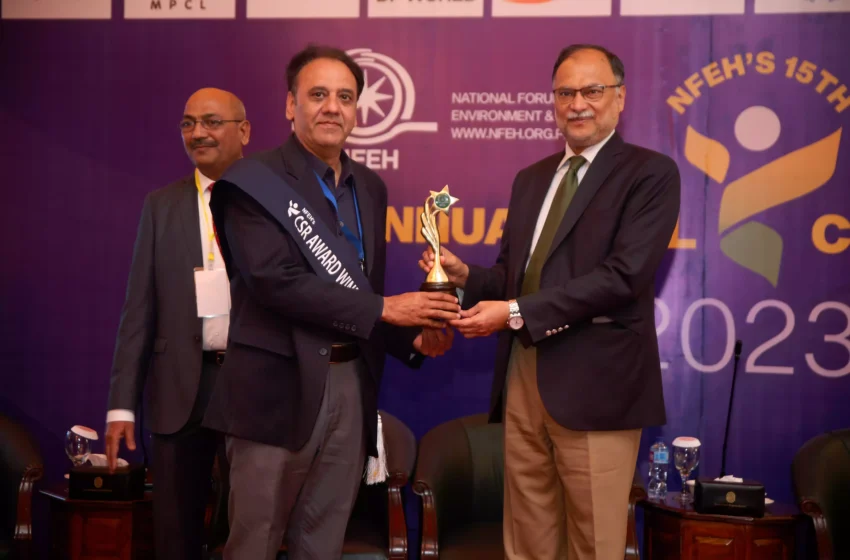 The National Forum for Environment and Health (NFEH) and the CSR Club of Pakistan organized the 15th Annual CSR Summit-2023 at Serena Hotel, Islamabad.
The event was graced by the Federal Minister for Planning, Development and Special Initiatives Ahsan Iqbal, Federal Minister for SAFRON Talha Mahmood & Chairman NEPRA Tauseef H. Farooqi. NFEH is affiliated with the United Nations Environmental Program (UNEP), the Ministry of Climate Change, the Ministry of Environment, Climate Change & Coastal Development, and other government departments. NFEH organizes CSR awards every year, under an independent jury panel, to recognize and appreciate the efforts of organizations that have a positive impact in the society.
China Three Gorges South Asian Investment Limited (CSAIL), was awarded in two categories, The Green Energy Initiative and The Government Initiatives & Distributions. The awards were awarded for CSAIL's unwavering commitment towards green initiative, community development, and corporate social responsibility. The awards were received by N.A Zuberi, (Senior Advisor), Naeem Akhtar (General Manager) & Moaaz Awan (Senior Manager) on behalf of CSAIL.
Later in the session, N.A Zuberi delivered a presentation about CSAIL its investments and its project companies. He highlighted CSAIL's steadfast commitment to community development, social awareness, and stakeholder participation at its project companies
China Three Gorges South Asia Investment Limited is an investment holding company formed by China Three Gorges Corporation in the year 2011 to acquire, develop, build, own and operate renewable power generation projects in the South Asian region with a focus on Pakistan.
CSAIL is currently operating and developing 6 power projects in Pakistan, with total installed capacity of over 2600 MW with more than USD 6 Billion of total investment. These Projects are 1124 MW Kohala HPP, 720 MW Karot HPP, 640 MW Mahl HPP, 49.5 MW TGF, 49.5 MW TGS and 49.5 MW TGT.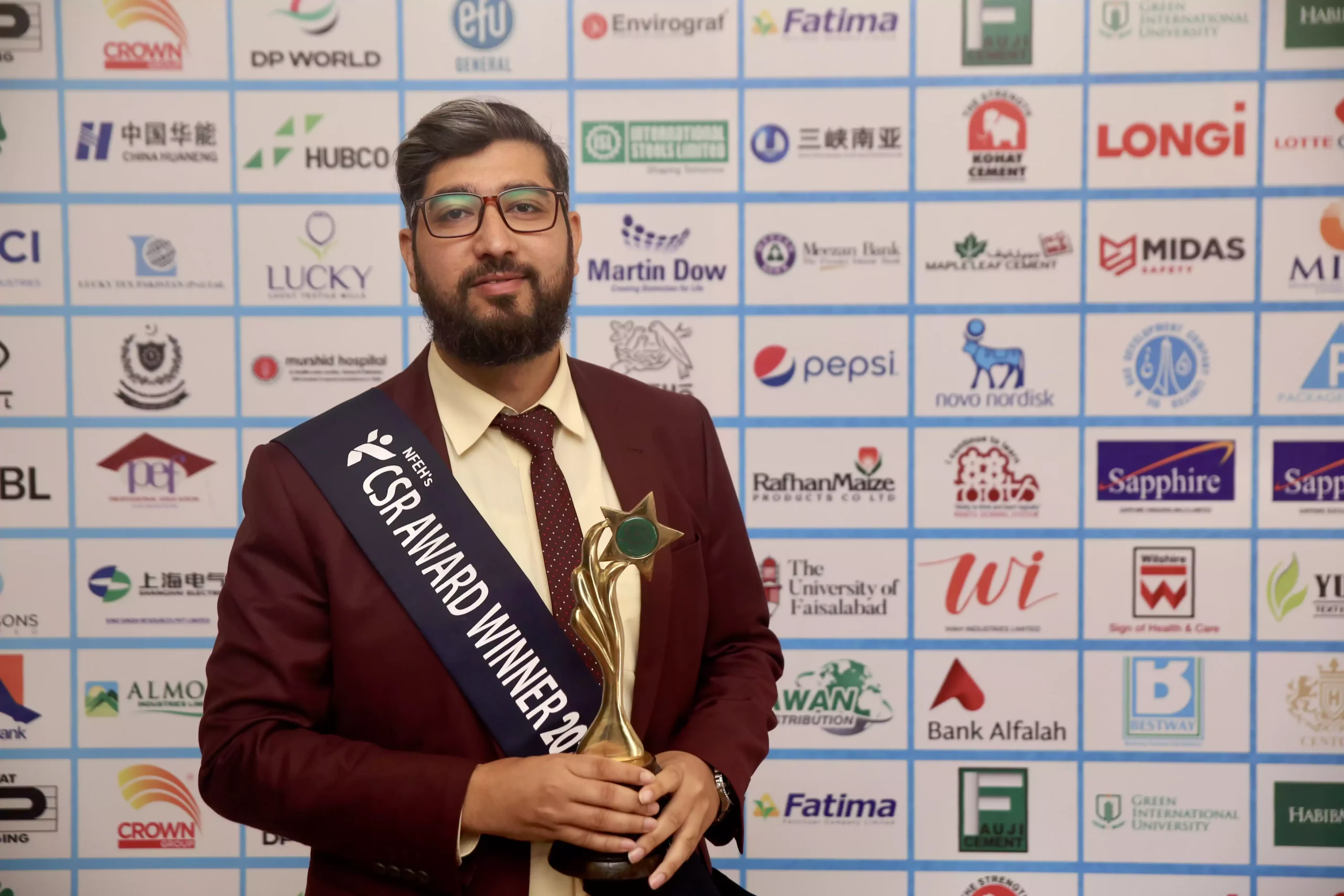 Last year when flash floods ravaged the south of Pakistan, CSAIL donated 650,000 USD to the Government of Pakistan, fulfilling its corporate social responsibility and helping the people of Pakistan in their time of need.
Under the Biodiversity Management Plan (BMP), Karot Project is protecting and conserving the flora and fauna of the project area with a special focus on the conservation of species of importance. Furthermore, national parks management plans and sediment mining plans have also been developed.
Under community development, The Project company of CSAIL, Karot Project has completed 14 projects under its CIP, both in Punjab and AJ&K for the shared benefit and welfare of the local community around the Karot Project.