CPEC to revolutionize Pakistan's economy as game changer: Minister for Planning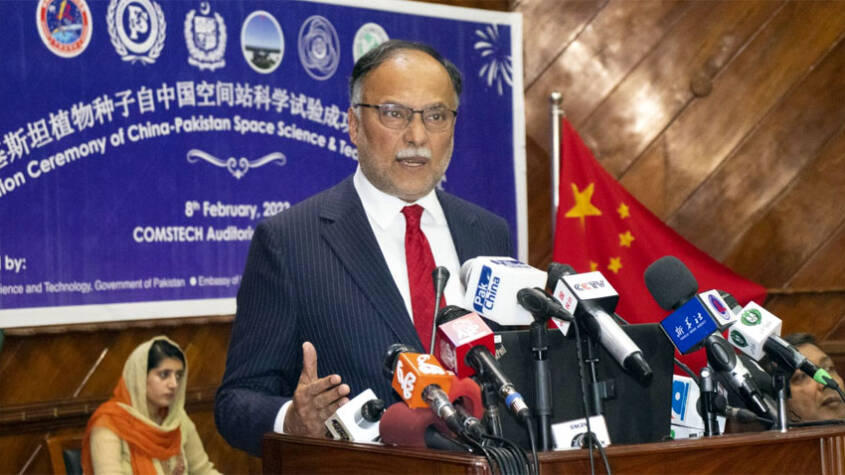 Minister for Planning and Development Ahsan Iqbal says whole world is looking at Pakistan which is going to be the investment center in the region.
Addressing a ceremony in Islamabad on Wednesday to celebrate China Pakistan Space Cooperation, he said China Pakistan Economic Corridor is going to be a game changer for Pakistan economy.
The minister said when no country was willing to invest even a single dollar in Pakistan, China agreed to invest 46 billion dollars under CPEC  which gave a message to the world that Pakistan is a safe country for investment.
Ahsan Iqbal said political instability and adventurism have been the biggest threat to Pakistan's economy.