2nd unit rotor hoisted successfully at Suki Kinari Hydropower Project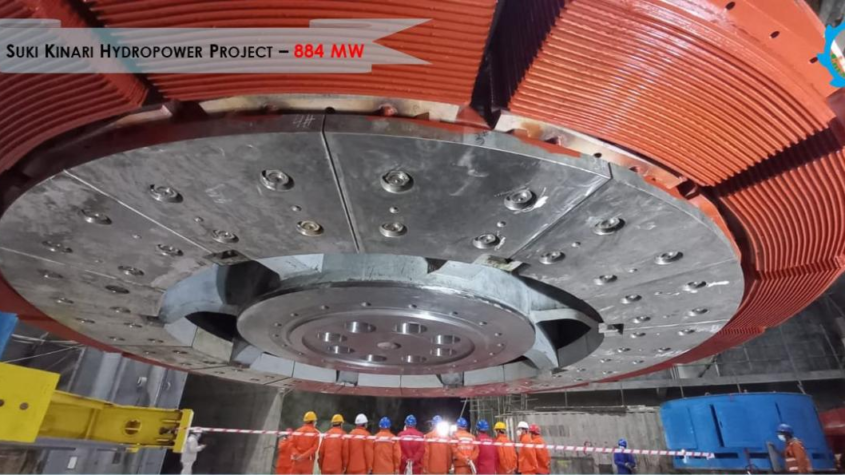 In yet another achievement at Suki Kinari Hydropower Project (SKHPP), the rotor of unit 2 was successfully hoisted on Tuesday.
The total weight of the rotor is about 406 tons, which is the heaviest hoisting component in the electro–mechanical equipment of the entire unit. It is pertinent to mention here that the 922.7 m head of SKHPP is the highest in the country.
Earlier in January, the largest Pelton-type turbines (4 x 221MW) in the country were also placed at Suki Kinari Hydropower Project by ANDRITZ Hydro, who were the suppliers of the colossal turbines.
After completion, Suki Kinari Hydropower Project, located on Kunhar River in the beautiful valley of Kaghan, Khyber Pakhtunkhwa, will generate over 884 MWs of electricity. The construction started in 2017 and the expected completion of the project is 2024.
China Gezhouba Group Company Ltd (CGGC) is the sponsor of the project, which is being executed by Suki Kinari Hydro (Pvt) Ltd. Gezhouba has deployed the most skilled workforce and state-of-the-art machinery in the project.