Investors feel safe investing in renewable energy: Study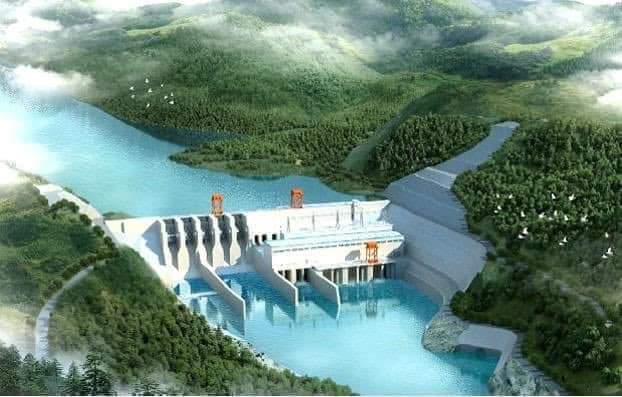 "The Russian-Ukraine war has caused substantial losses in the financial markets around the world. However, companies propagating and adopting renewable energy have been gaining as investors," reads the findings of a study published on Resources Policy, an international journal devoted to the economic and policy issues related to mineral and fossil fuel extraction, production, and use.
The study was conducted by Pakistani researchers learning at Chinese and Pakistani institutions, including Muhammad Umar from the School of Economics, Qingdao University, China, Imran Yousaf from the College of Business and Public Management, Wenzhou-Kean University, China, and Yasir Riaz from the Department of Business Studies, Namal University, Mianwali, Pakistan.
The study is aimed at exploring the impact of the Russian-Ukraine war on the metals, conventional energy, and renewable energy markets, by using an event research technique. The data collected demonstrates a significant increase in the anomalous returns that are associated with the renewable energy industry. Apart from the gas oil index, none of the conventional energy or metals markets tend to exhibit large abnormal returns on the event day. The war had a significant influence on gold, platinum, palladium, and nickel, among other metals.
On an overall basis, the clean energy market has shown the greatest price change, followed by conventional energy and the metals markets, respectively. "Eventually, given the conditions, investors have started to look for alternative energy resources," according to the study, adding that besides this, conventional energy markets have also experienced a sudden increase in the prices due to supply shocks, except those experienced in the natural gas reserves that shows a decrease in prices.
Investors were able to smell such moves in advance and move wealth to safer metal options. The reaction of the metals markets to the war seems to be less pronounced as compared to the energy markets.
The effect of war on the conventional energy markets is observed to be insignificant except for the Gas Oil index. The study shows that effects of the war are more pronounced in the clean energy markets, as compared to the conventional energy and metal markets.
The Russia-Ukraine war has resulted in significant losses in the global financial markets, but renewable energy firms have benefited. This is primarily so because investors have anticipated the need for alternative energy sources.
The findings reveal that investors have in fact overreacted to the news about the geopolitical risks and conflicts that are related to the Russian-Ukraine war. Moreover, investors have put more weight on the probability of the outcomes that are related to the clean energy sector due to the proceedings of the war and have thus distorted the objective probability of outcomes.