Haidian, the Pioneer District of Innovation & Entrepreneurship: An Attractive Investment Destination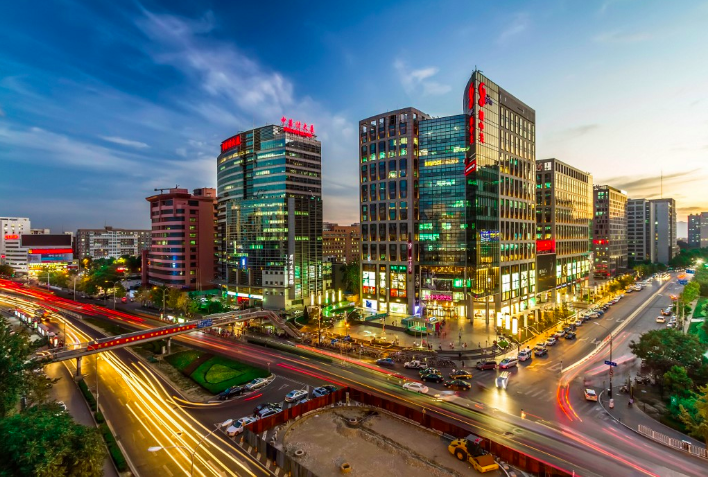 By Saud Faisal Malik
The Haidian district is one of the 16 districts of Beijing known for being the primary location of prestigious universities such as Beijing and Tsinghua University, high-tech enterprises, national incubators, research institutions, more than 300 libraries and museums, and more than 100 theaters and art institutions. Thanks to its focus on education, innovation, and entrepreneurship, Haidian is one of the most economically important districts of Beijing. According to the Beijing Municipal Bureau of Statistics, in 2021, the district had a performance of 22.5% of the city's total GDP and an increase of 7.2% compared to 2020 despite the COVID-19 pandemic effects.
But Haidian is not only a hub for high tech, but it is also a place that can transport its visitors to the past, it has around 700 historical attractions such as the Summer Palace, Fragrant Hills Park, and the Old Summer Palace ruins.
Haidian District offers a combination of cultural heritage, innovation, and modern amenities that make it an extraordinary place not only to visit but also to invest in. 
So why invest in Haidian district? 
Talent: The district has prestigious educational institutions which mean that companies would be able to find highly competent and talented workers. 

Business ecosystem: As it was mentioned before, Haidian is a hub for high tech, therefore the largest companies such as Xiaomi, and Lenovo, have their headquarters in the district, there are also multiple startups, venture capitalists, and angel investors, which means that there is a huge business ecosystem in the area.

Innovation ecosystem: The district fosters a culture of innovation and provides access to resources such as mentorship for entrepreneurs, research institutions, and leading universities. 

Government Support: Being one of the most economically important districts of Beijing, the government has implemented policies to keep supporting growth and development such as tax incentives and infrastructure investment designed to create a favorable business environment and attract local and foreign investment 

Infrastructure: Haidian has a developed transportation system, it is well-connected to the rest of Beijing, with subway lines, highways, and buses, and Beijing Capital International Airport is also located there. This makes it possible for investors to move around easily. On the other hand, there are many healthcare facilities, community centers, public parks, office buildings, shopping malls, and hotels. 

Networking: It is not a surprise that Haidian provides networking opportunities and allows collaboration between different stakeholders. The district also provides incredible co-working spaces and startup incubators that can be used for networking events and workshops.

Market Potential: Beijing as the capital of China, offers an extensive consumer market for businesses located in Haidian. 

Emerging Technologies: being the district known as the hub for high tech, it provides investors with opportunities to fund emerging technologies with huge potential for different industries. 
For global entrepreneurs, Haidian could be the best destination, as it provides a booming innovation ecosystem, a huge market potential, and emerging technologies for them to make their businesses grow. Zhongguancun, famous China's Silicon Valley focused on internet, software, and AI innovation, has become an area of global influence as most of the renowned technology companies of China have emerged from there, this shows the huge impact of the resources provided to entrepreneurs to succeed. Some of the most relevant examples are Xiaomi which made it into the Fortune Global 500 in 2019, and Bytedance, the startup that holds TikTok and Toutiao. 
It is evident that Haidian is attracting top talented people from around the world due to the different reasons mentioned before, and that it will exponentially keep contributing to the economic growth of the region and China. For entrepreneurs and businesspeople, it is a fact that Haidian will offer opportunities to grow and connect to the world.