German investors welcome to invest in CPEC SEZs: FM Qureshi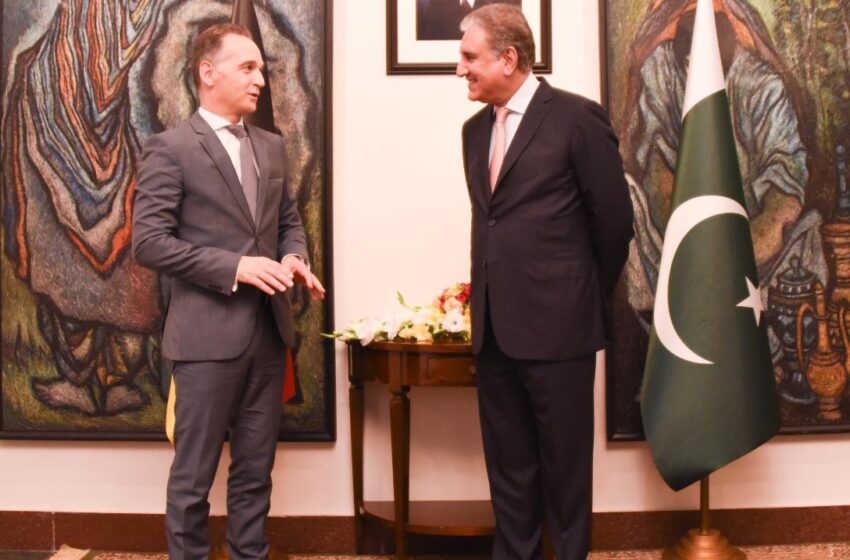 ISLAMABAD, September 1: Pakistan on Tuesday said German investors were welcome to invest in the SEZs being established under CPEC.
Speaking at a joint news conference here with German counterpart Heiko Maas, Foreign Minister Shah Mehmood Qureshi said there were lots of opportunities for German investors in the CPEC SEZs.
He pointed out that Germany has been an important investor in Pakistan and there are opportunities to further enhance trade and promote relations in the areas of renewable energy, information technology, housing and electric vehicles.
"CPEC offers lots of opportunities for German investors. The SEZs are open to investments from Germany," he said.
The German Foreign Minister in his remarks expressed his gratitude to Pakistan for playing a significant role in the evacuation of foreign nationals, including Germans from Kabul.
Mass said his country had already provided 100 million euros in humanitarian assistance and 500 million euros had also been pledged for various projects in neighbouring countries of Afghanistan.
The press followed the delegation-level talks led by the two foreign ministers that focused on bilateral and regional issues.
Foreign Minister Qureshi met with Foreign Minister Heiko Maas. The two sides exchanged views on the latest developments in Afghanistan as well as bilateral relations.
Noting the strong momentum in Pakistan-Germany relations, Foreign Minister Qureshi recalled the two visits by the Foreign Ministers in April 2021, their telephonic conversation of 21 August, and other high-level exchanges.
The Foreign Minister shared Pakistan's perspective on the evolving situation in Afghanistan. He stated that for Pakistan, the immediate neighbour who has suffered for 40 years from conflict and instability next door, a peaceful and stable Afghanistan was of vital importance.
The year 2021 marks the 70th anniversary of the establishment of diplomatic relations between Pakistan and Germany. A range of events are envisaged by the two countries to celebrate this milestone in a befitting manner.