CPEC created thousands of jobs and boosted Pakistan's GDP: FM Bilawal Bhutto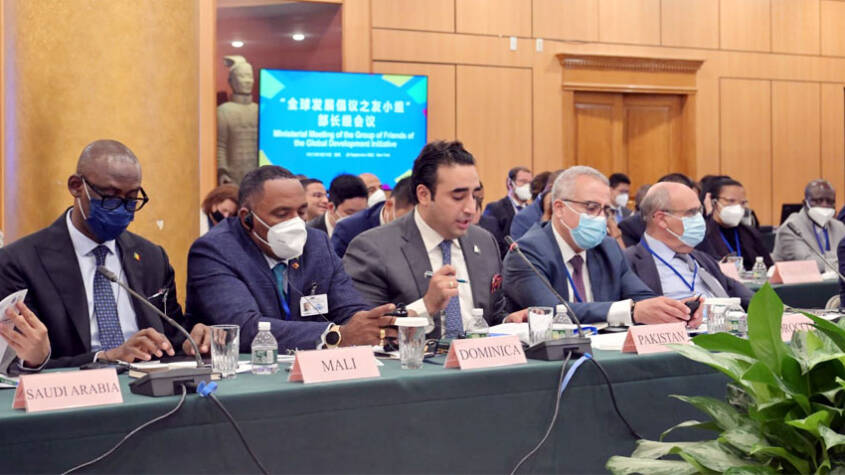 Foreign Minister Bilawal Bhutto Zardari has stressed for stronger cooperation in the areas of finance, technology and capacity building to meet the goals of Global Development Initiative (GDI) and Sustainable Development Goals (SDGs).
Participating in a Ministerial meeting of the Groups of Friends of the Global Development Initiative in New York, the Foreign Minister said China's Belt and Road initiative is a vital vehicle to promote the Global Development Initiative's aim of achieving the Sustainable Development Goals.
He said under the CPEC, twenty nine billion dollars have been invested in transport and energy projects. This has enhanced our internal and external connectivity and bridged our energy deficit. He said the CPEC has created thousands of jobs and enlarged Pakistan's GDP. He said both Pakistan and China have invited third countries to invest in the special economic zones.
The Foreign Minister said Pakistan looks forward to working with China and other countries to promote economic cooperation and realize our collective aspiration for implementation of SDGs.