Chinese bank assures Pakistan of refinancing $500m loan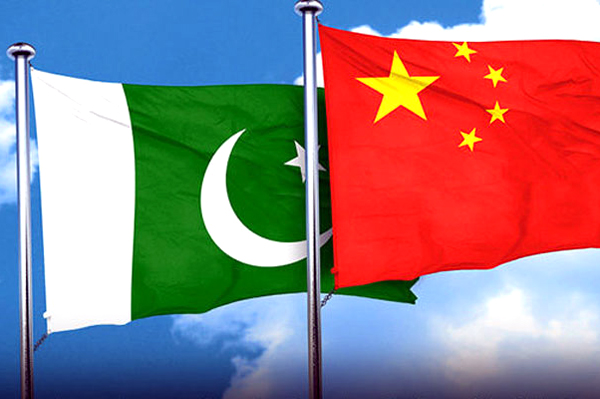 LAHORE (March, 17) – A Chinese bank has given assurance to Pakistan that it will provide another refinanced $500 million loan within the next few days, it is learnt on good authorities.
The country has received $1.7 billion out of total committed commercial loans valuing $2bn.
According to a Finance Division official, another $500 million commercial loan is coming from a Chinese bank soon.
He says Chinese banks have already provided re-financing of $1.2bn in commercial loans in the past few weeks, and now Beijing has given an assurance on another $500m in loan re-financing in the next few days.
Pakistan has also requested to grant rollover on the Chinese SAFE deposit of $2bn within the ongoing month.
Sources said the refinancing of commercial loans and rollovers on SAFE deposits were pre-requisite for moving towards the signing of a staff-level agreement between the International Monetary Fund (IMF) and Pakistani side.
Now, Pakistani authorities are anxiously waiting for confirmation from Saudi Arabia, UAE, and Qatar, as well as from the World Bank and the Asian Infrastructure Investment Bank, for fulfilling the external financing needs of $6bn until the end of June 2023.
— $500m loan from China a lifeline for Pakistan amid sinking economy —

On March 4, Finance Minister Ishaq Dar had disclosed that the Industrial and Commercial Bank of China ((ICBC) approved a rollover of $1.3 billion loan for cash-strapped Pakistan, which will help shore up its depleting foreign exchange reserves.
The facility will be disbursed in three installments. The first one of $500 million has been received by Pakistan's central bank, Dar said in a tweet. "It will increase forex reserves," he said.
The money, which Dar said had been repaid by Pakistan to the ICBC in recent months, is crucial for the South Asian economy, which is facing a balance of payment crisis, with its central bank foreign exchange reserves dropping to levels barely able to cover three weeks of imports.
Pakistan has already received a $700 million loan from China to help boost its forex reserves.
Dar said a total $2 billion is in effect Pakistan borrowing back the debt repayments it has paid to Beijing for previously agreed loans.
He said Pakistan would need $5 billion external financing to close its financing gap this fiscal year which ends in June.
More external financing will be coming to Pakistan only after Islamabad signs a deal with the International Monetary Fund (IMF), which the minister said should be done by next week.
The lender has been negotiating the deal with Pakistan since early last month to clear its ninth review, which if approved by its board will issue over $1 billion tranche of $6.5 billion bailout agreed in 2019.
"We will, God willing, take this country out of this quagmire," Dar said, dismissing concerns of a default risk.