China donates three million doses of COVID vaccine to Pakistan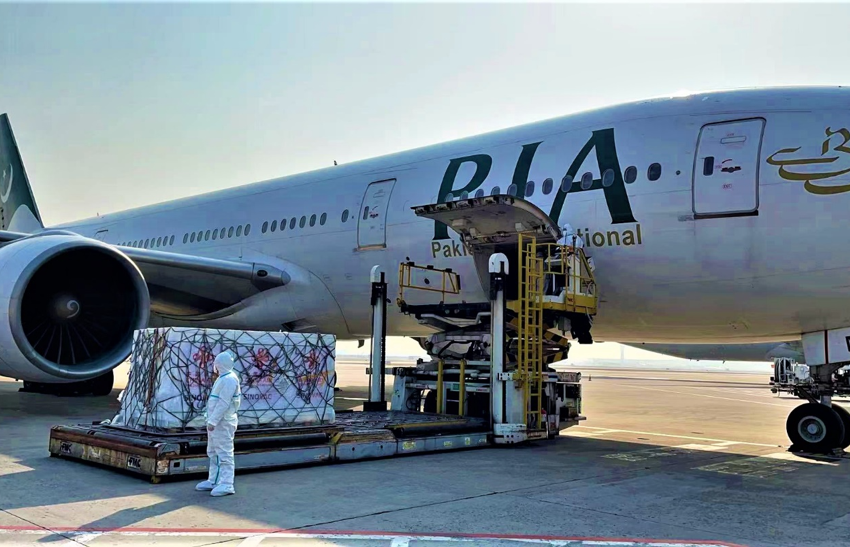 Pakistan is set to receive another batch of three million Covid-19 vaccines donated by the Chinese Government.
"Three million doses of Covid-19 vaccines donated by China are being loaded on PIA aircraft," wrote Pakistan's Ambassador to China Moin ul Haq in a twitter message.
China has played a vital role in Pakistan's vaccination campaign against the novel coronavirus and has so far provided the latter with 110 million doses of vaccines, making the "backbone of Pakistan's inoculation drive," said the ambassador.
Pakistan was the first country in the world, which received a coronavirus vaccine from China as a donation. The first donation of Sinopharm vaccine was delivered to Pakistan in February 2021. Following the first batch, Pakistan has received millions of coronavirus vaccines from China.
According to official data, Pakistan has so far received 130 million doses of corona vaccine. Of these doses, 100 million were purchased while five million were donated by China. Pakistan has received 25 million doses of the vaccine from Covax.
The total number of Covid-19 vaccination doses administered in Pakistan has reached 100,741,762. At least 38,596,890 people have been fully vaccinated while 68,666,464 others received 68,666,464 single doses of corona vaccines.
Pakistan on Sunday confirmed 591 new Covid-19 cases and 18 deaths, according to official data. Since the beginning of the pandemic, Pakistan has registered 28,377 deaths and 1,268,536 infections.